Final Fantasy XV will have "direct sequels" according to Square Enix, much like Final Fantasy XIII did.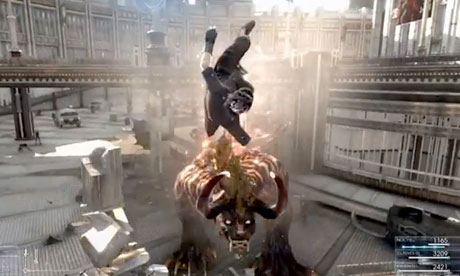 Final Fantasy Versus XIII which was announced as Final Fantasy XV now at Sony's E3 press conference will apparently have direct sequels that continue the story line. However don't expect to be annoyed with a cliff hanger ending. Tetsua Nomura, game director for Final Fantasy XV, told IGN "In the trailer, there was a line that read 'A World of the Versus Epic,' which suggests that it will be part of an epic, while Final Fantasy XV will have one climax, as a story, we plan to continue it further."
Final Fantasy Versus XIII was first announced during E3 2006 as a PlayStation 3 exclusive. Since then the game has basically gone under the radar and has barley been seen. It was re-branded as Final Fantasy XV during Sony's E3 2013 press conference and was announced for PlayStation 4 and Xbox One. Final Fantasy XV has no release date as of yet.
Source(s) IGN